Roughnecks Grow The Game Offer! For Feb 8th Game
---
---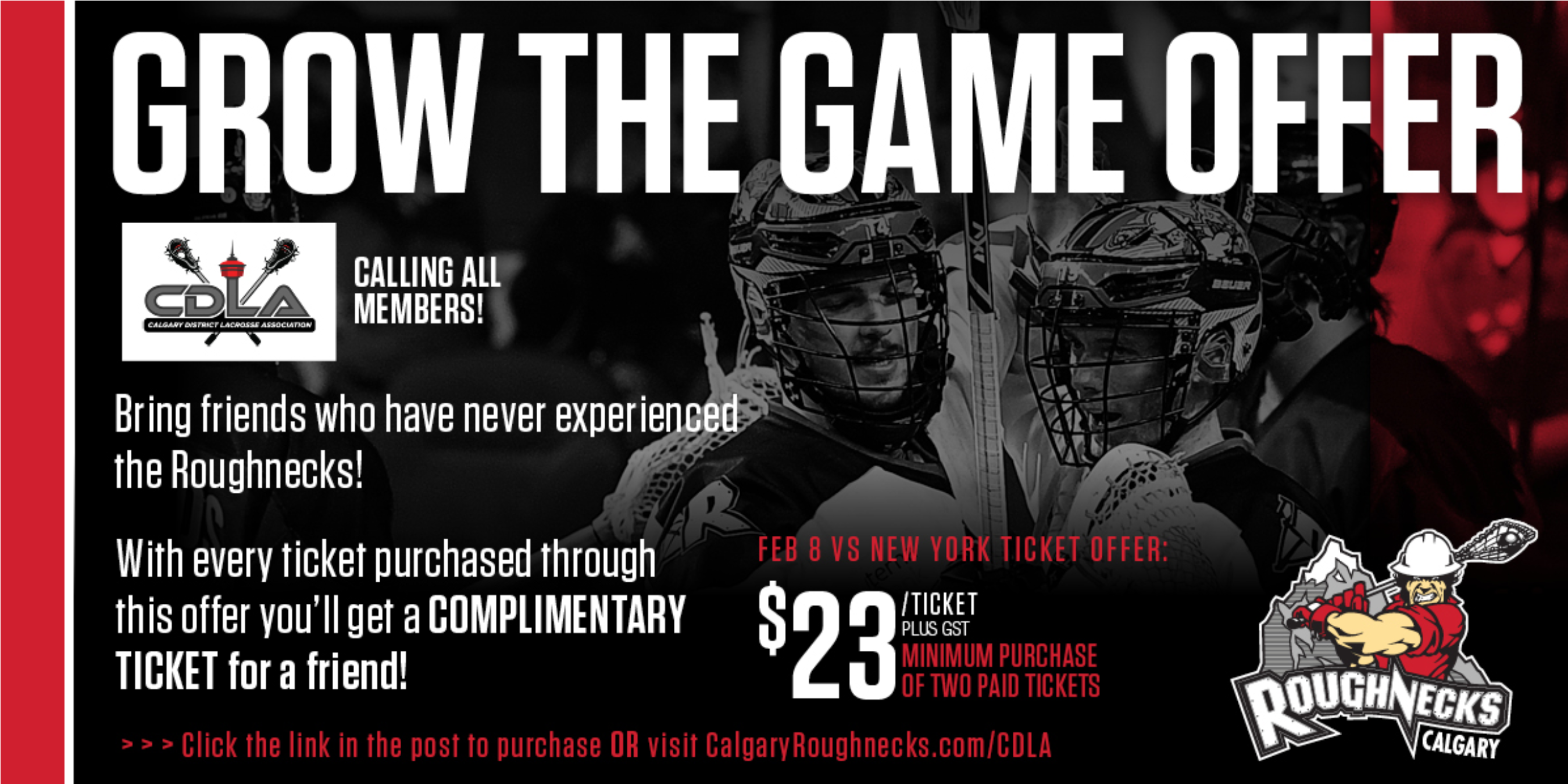 ---
The Roughnecks are doing their Grow the Game Offer again this season. When the 'Necks take on the new expansion team the, New York Riptide on Saturday February 8th.
If you purchase tickets through the link below (Minimum two tickets $24.15 / Ticket) you will receive the same number back in FREE tickets to bring people who have never been to a Roughnecks game before!
So if you purchase two tickets you will receive two tickets FREE to bring friends who haven't been to a Roughnecks game. Access offer below,
The purpose of this offer is to grow the sport of lacrosse with people who have never watched a game at the Rough House! You will be asked to submit the contact information of the guests you are bringing and the Roughnecks will cross reference that information in their system to ensure they have not been to a game.
This is a very unique offer and one that the Roughnecks are very excited about.
If you have any questions or need additional information please reach out to Brett Bellows with the Calgary Roughnecks, Phone: (403)-777-5317 Email: bbellows@calgaryflames.com